Your neighbourhood by Geraldine Santiago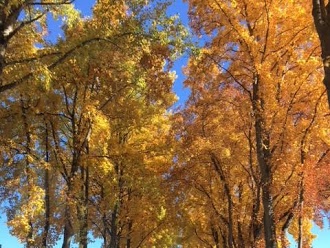 Your neighbourhood is very important because this is the place where your home is. Choosing a neighbourhood can be difficult, because for first time home buyers, the chances are that price points will determine your neighbourhood.
So, let's look at it closely. Does this neighbourhood have public transit nearby? More and more young millenials are choosing to take public transit or ride sharing. According to a BIV report by ICBC in 2017, there were fewer car owners in British Columbia because of the high gasoline prices, high cost to main a vehicle, and of course the cost to park, and purchase a vehicle.
What about access to you shopping, grocery, pharmacy, banks? Are these located in your neighbourhood? In real estate, Realtors® use the app called "WALKSCORE" to determine the neighbourhood's walkability. The higher the walkscore or bike score, the more favourable it is because of the convenience to a local bakery, butchery or produce store.
In today's real estate market, buyers should note that your neighbourhood and what it offers, is important. Though box stores like Superstore and Costco still exist, smaller grocery stores like your neighbourhood No Frills and Pure Pharmacy are thriving because of its convenience.
Schools, parks, community centres, place of worship, all play an important role in your neighbourhood. If you're not sure, ask me about the neighbourhood you are thinking of purchasing!

Geraldine Santiago is a RE/MAX Realtor® licensed in both residential and commercial real estate services, specializing in land assembly projects and land acquisition. She is a published author of three real estate reference books for Self-Counsel Press Ltd. namely the "Complete Home Buyer's Guide for Canadians", "Selling Your Home I Canada" and "Buy and Sell a Recreational Property in Canada" and her recently self-published ebook "How to Band Together with Neighbours in Land Assembly", 2018. She is known for seminars on real estate trends in buying and selling in metro Vancouver.